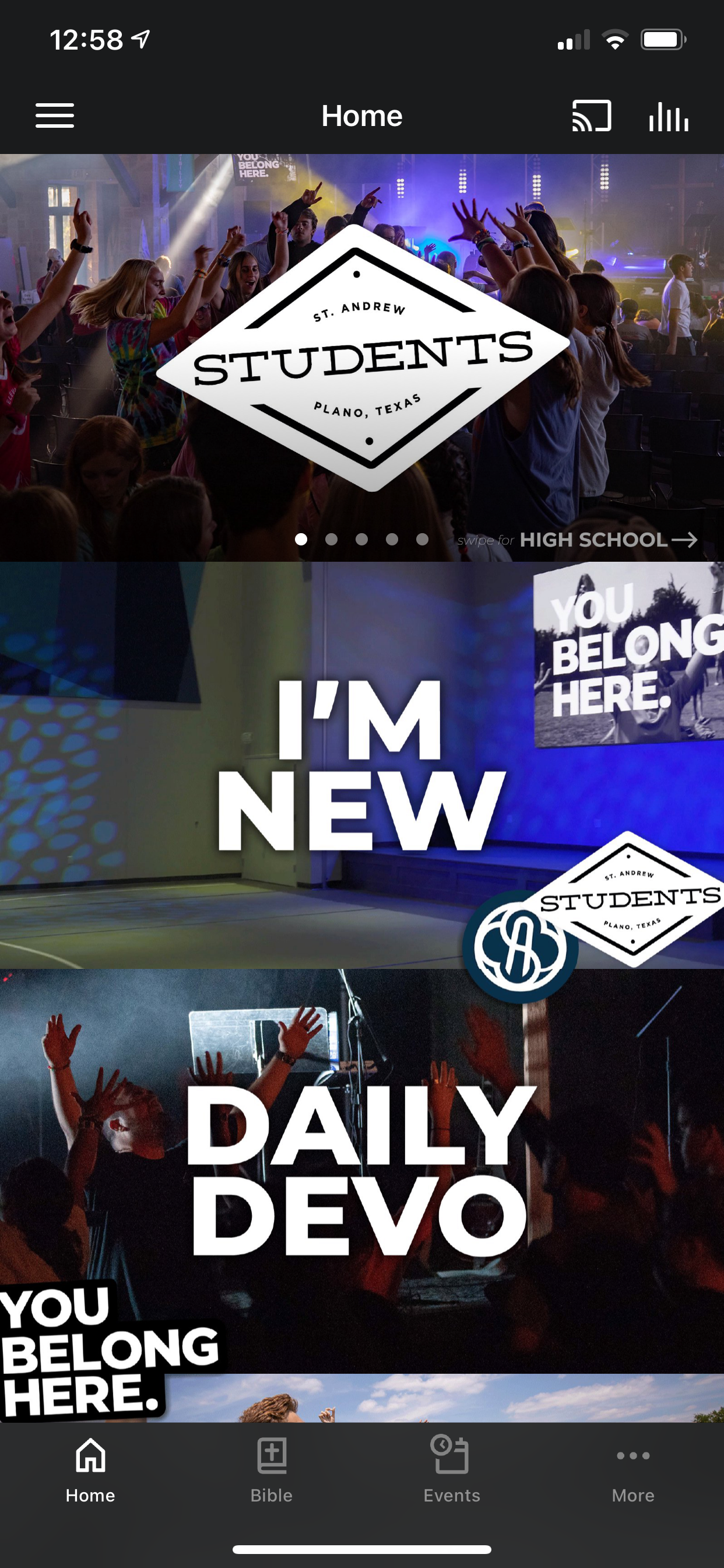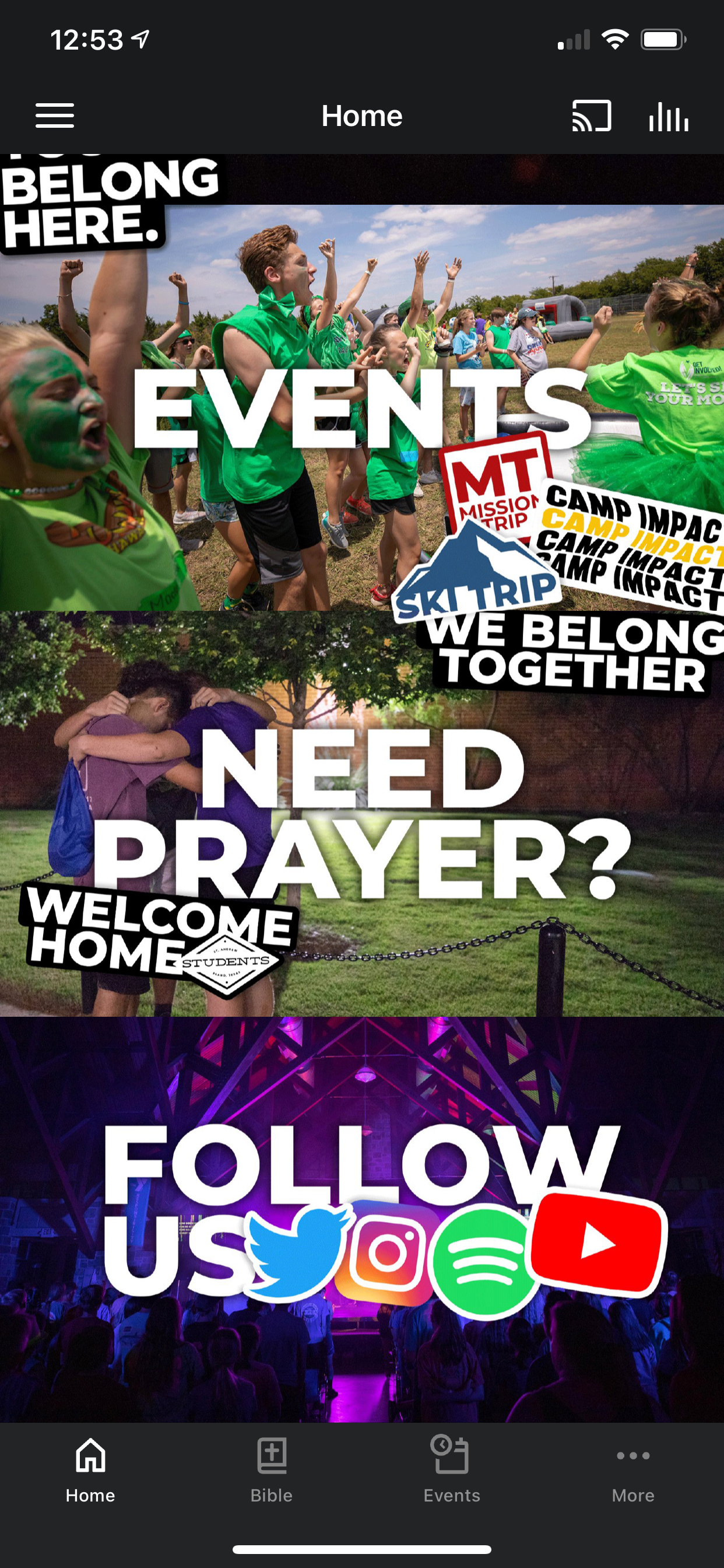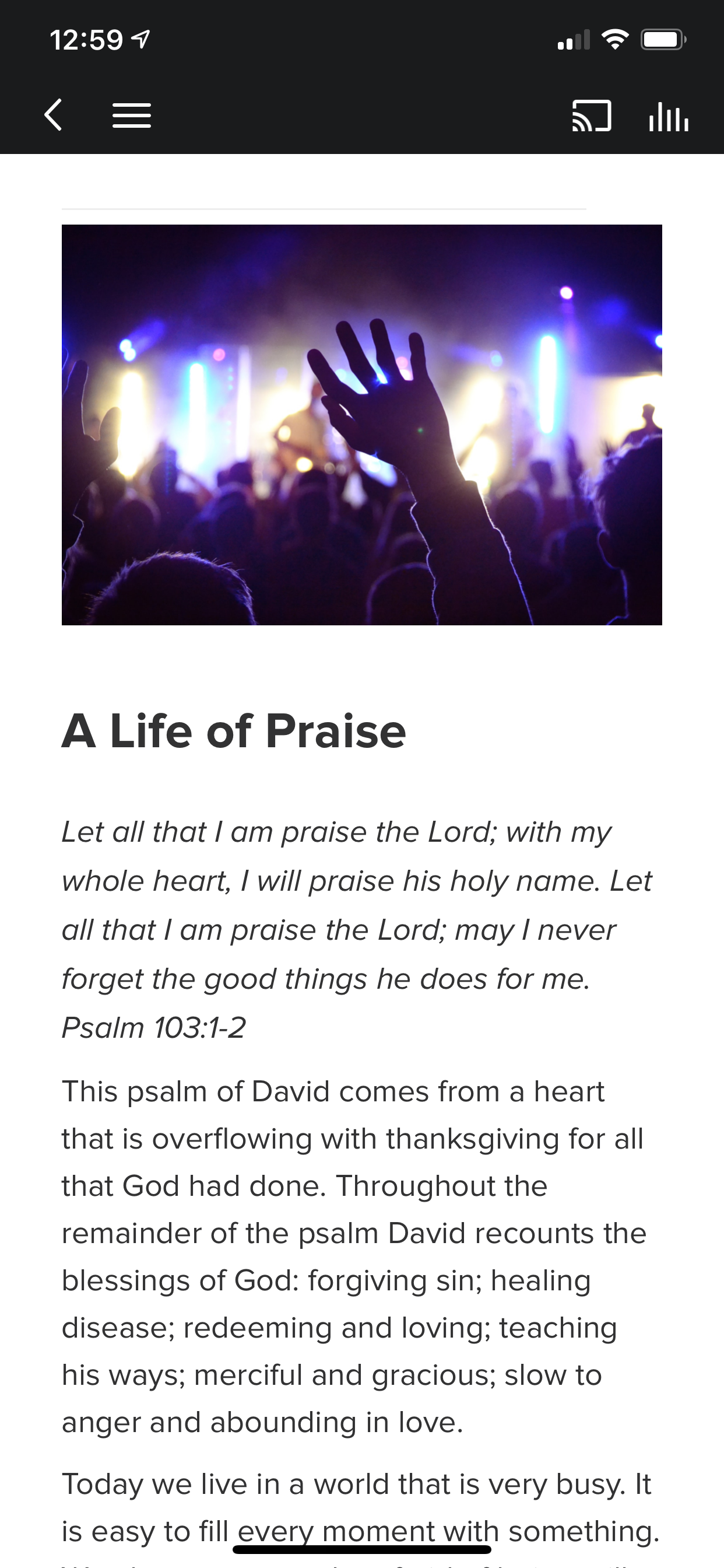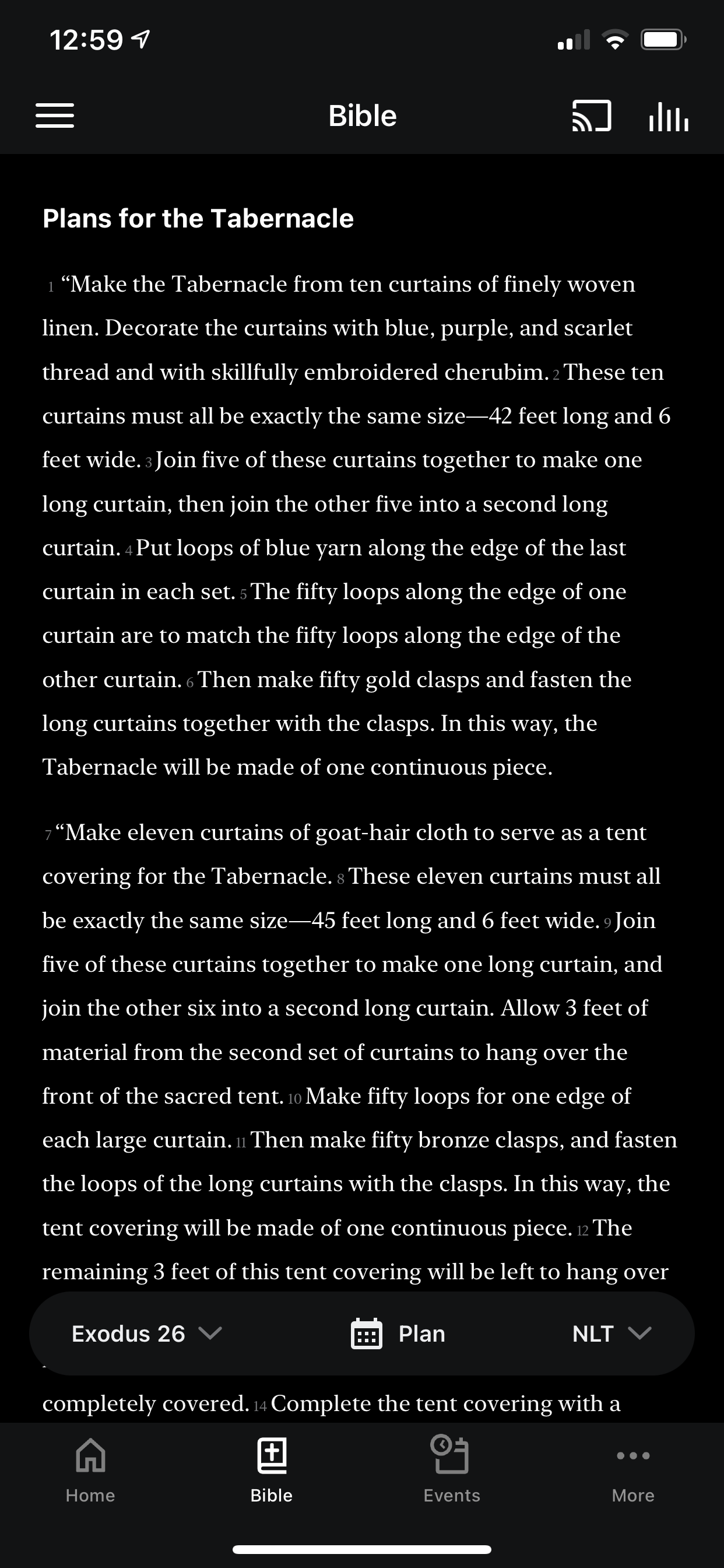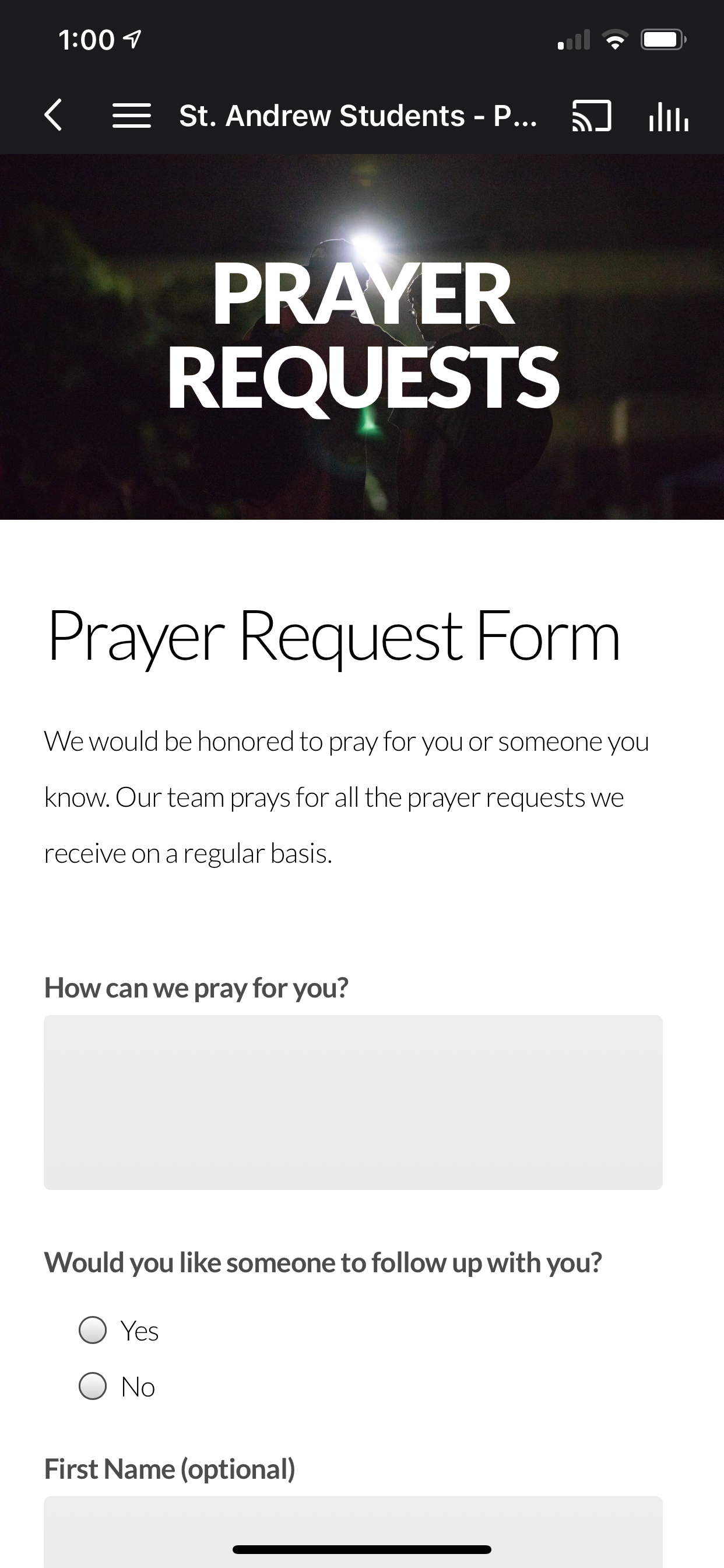 When St. Andrew Students Approached about an app we knew we needed to build a seamless expansion of their existing identity.
​​​​​​​
We built in features like a blog, bible, prayer request forms, and events page. As you scroll images seamlessly blend together, and stickers--something the student ministry passes out at every event and trip--fill in the gaps.
During the Covid lockdowns the app was the primary way the church connected with Students. It was more than just a "shift" to moving programs online, it was an embracement of the future of digital ministry. In a post-covid world, the app is still heavily used in conjunction to student programming and is the best way for the student ministry team to publish announcements using push notifications.