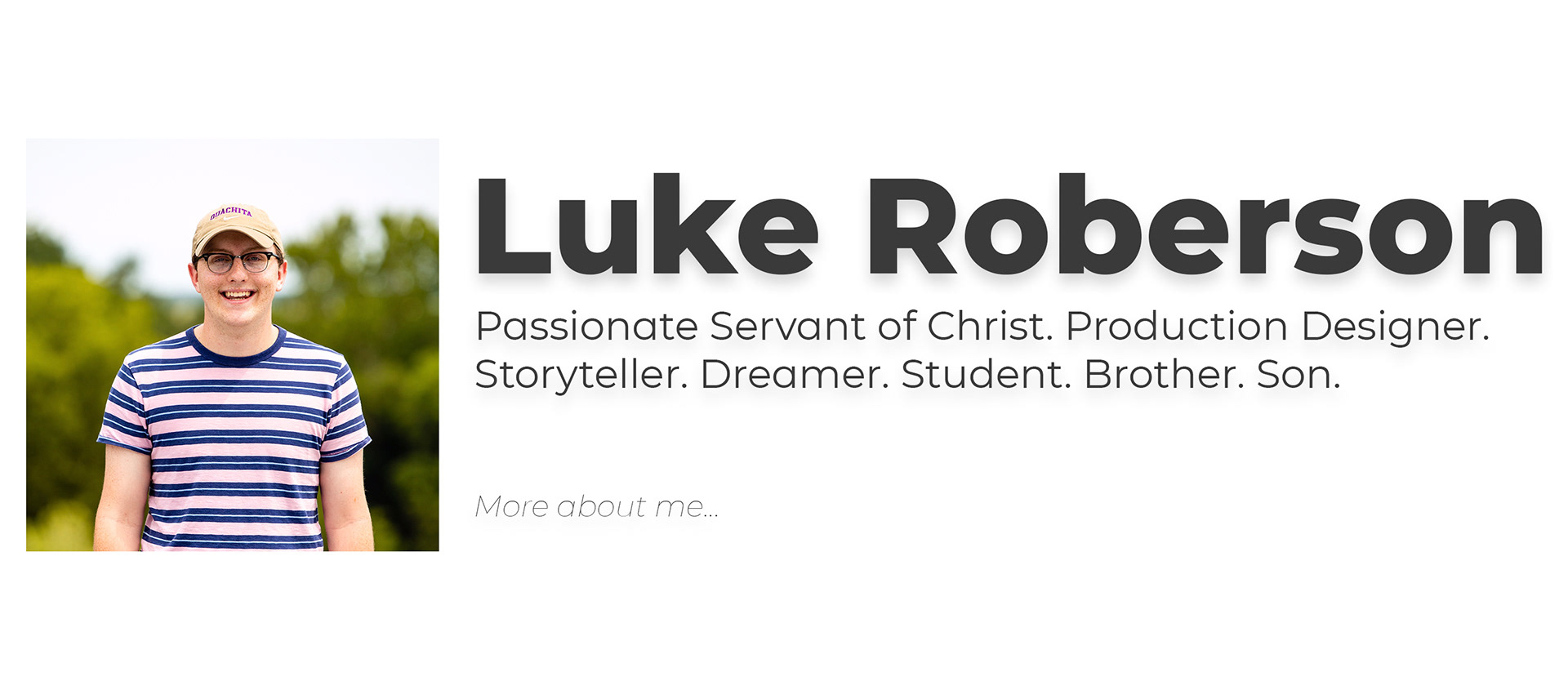 Hello! My name is Luke Roberson! I am a Digital Content Creator and Production Designer in Hot Springs, Arkansas currently serving at First Hot Springs.
I have a Passion for Design and Production that started at a very early age and has been rooted in the Local Church. Since then, I have worked in almost every form of Production and Design from Video Editing, Graphic Design and Branding to Live Sound, Lighting, and Broadcast Production both in Ministry and Secular spaces.
In addition to my technical roles in groups and ministries across America, I work with organizations planning their digital communication strategies.
Most recently, in the wake of COVID-19, I helped First Hot Springs launch a fully online campus, helped train staff on online hosting and produced a network of live and pre-recorded events for FirstHotSprings.live.
I also lead the creative and communications team at Ouachita Baptist University Football. In my position there I oversee all digital and print media including the @OuachitaFB social media accounts.
In addition to my role at First Hot Springs and with Ouachita football, I am pursuing a degree in communications from Ouachita Baptist University. 
I am from Dallas, Texas where I was raised by my mother and father, Kris and Eric Roberson. I grew up the only boy in a house of three girls; Tori, Ali and Julia. All of which are now adults. 
I would love to play a role in your organization or ministry. Please contact me using the "contact" page or by emailing: Luke@LukeRoberson.com